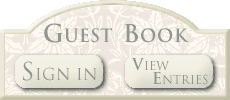 Unique Exotic and Traditional Jewelry

Sterling Silver Marcasite Dragon w/Garnet Eye (5 Inches)

$340.00

Item No. FET 345

Note: Quantities and availibility limited on all items.

Prices subject to change without notice.  

    Sterling Silver, Marcasite & Mother of Pearl Out of Stock

Item No. FET 315

Sterling Silver Marcasite Bead

w/14k Accent Beads & SS Chain

$145.00

Item No. FET 360

FAR EAST TREASURES 

is dedicated to carefully selecting items of fine jewelry not generally available in normal retail channels.  This involves extensive personal global travel and the hand selection of our merchandise including Sterling Silver, Gold and 

semi-precious Gems and Jewels. 

You will find our offerings unique and tastefully different from the mainstream merchandise available in your locality. We hope you will enjoy this small sampling of our hundreds of very special treasures.  

Please contact us via the links below if you wish additional information.